Smith-Cruz, S., Rashid, I., Grant, C., Mapp, S., (2016). She was fierce! Audre Lorde and Salsa Soul Sisters: transforming the Black lesbian community. In Gloria I. Joseph (Ed.), The Wind is spirit : The Life, love and legacy Of Audre Lorde. New York: Villarosa Media.
Smith, S. (2015). Tape by tape: Digital projects at the Lesbian Herstory Archives. In Rachel Wexelbaum (Ed.), Queers Online: LGBT digital practices in libraries, archives, and museums. California: Litwin Books.
Smith, S. (2014). Black Gay Genius interview with Lisa C. Moore. In S. Fullwood & C. Stephens (Ed.s), Black Gay Genius: Joseph Beam and In the Life. New York: Vintage Entity Press.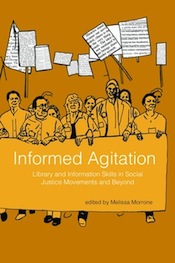 Smith, S. (2014). Queer Housing Nacional : A librarian's documentation of a community-specific resource. In Melissa Morrone (Ed), Informed Agitation: Library and Information Skills in Social Justice Movements and Beyond (An Edited Collection). Duluth: Library Juice Press.
Smith, S. (2011). Patricia's child, Patrick's penis & the sex of reference : A lesbian librarian's log of perverse patronage. In T. Nectoux (Ed.), Out behind the desk: Workplace issues for lgbtq librarians. Duluth: Library Juice Press.
Smith, S. (2004). Even when leaving the ghetto. In D, Anderson-Minshall & G. D. Vries (Eds.), Becoming: Young ideas on gender, identity, and sexuality. Philadelphia, PA: Xlibris.